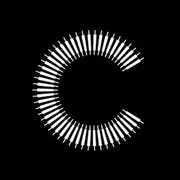 Renowned violinists and Curtis alumni join celebrated studio in the 2022–23 school year
PHILADELPHIA, PA—January 27, 2022—The Curtis Institute of Music has appointed two new members to its distinguished violin faculty: Benjamin Beilman and Erin Keefe. Mr. Beilman and Ms. Keefe are both graduates of the school (2012 and 2003, respectively) and will begin teaching at Curtis in fall 2022.
Ms. Keefe and Mr. Beilman will work with Curtis students in individual lessons as well as chamber coachings and in an orchestral setting. They join a renowned roster of performers, pedagogues, and artist-citizens teaching at Curtis, including Ida Kavafian, with whom they both studied.
"It would be difficult to overstate my joy and pride at this announcement," says Ms. Kavafian. "Erin and Ben are not only my former students, they check every box: incredible musicianship, integrity, stellar violin playing, musical knowledge, and continuity of the great Curtis violin tradition. They are only three generations away from the great teaching of Leopold Auer, with just my teacher Oscar Shumsky and myself between them. I am thrilled for the future of Curtis."
Ms. Keefe serves as the concertmaster of the Minnesota Orchestra and has been a frequent artist with the Chamber Music Society of Lincoln Center since 2005. She has won numerous international competitions and awards, including an Avery Fisher Career Grant, and frequently appears as a soloist and in recital throughout the U.S., Europe, and Asia.
"I feel extremely honored and humbled to be joining the violin faculty at the Curtis Institute," says Ms. Keefe. "My five years studying at Curtis provided me with some of the most formative experiences of my musical life, and I am looking forward to passing on all that I have learned from my incredible colleagues and mentors to the next generation of musicians."
Mr. Beilman is an in-demand international soloist, having performed in recent years with many major orchestras worldwide including the Chicago Symphony Orchestra, the Philadelphia Orchestra, and the Rotterdam and London Philharmonics.
"I am deeply honored to join the faculty of the Curtis Institute of Music this fall," says Mr. Beilman. "My teachers at Curtis have always provided unwavering support and guidance as I embarked on a performance career in an ever-evolving landscape. I'm excited to take on this same role for the next generation of musicians as they carve their own path and bring new voices to our art form."
"We are thrilled to welcome Ben and Erin to the Curtis faculty," says Roberto Díaz, president and CEO. "As alumni, they exemplify and carry forward the tremendous legacy of Curtis's string program. But Erin and Ben also bring back with them their individual career experiences and distinctive artistry, which will only deepen and strengthen the education our students receive here at Curtis."
Benjamin Beilman has won international praise both for his passionate performances and deep rich tone which the Washington Post called "mightily impressive." The New York Times has praised his "handsome technique, burnished sound, and quiet confidence," and the Strad described his playing as "pure poetry." The Boston Globe remarked that Mr. Beilman's "playing already has its own sure balance of technical command, intensity, and interpretive finesse."
Highlights of Mr. Beilman's 2021–22 season include performances of the Samuel Taylor Coleridge Violin Concerto with the Indianapolis, Toledo, and Charlotte Symphonies, as well as the premiere of a new Violin Concerto by Chris Rogerson with the Kansas City Symphony and Gemma New. In Europe, highlights include performances with the Swedish Radio Symphony and Elim Chan, the Antwerp Symphony and Krzysztof Urbański, the Toulouse Symphony and Tugan Sokhiev, and the Trondheim Symphony and Han-Na Chan. He will also return to the BBC Scottish Symphony, and the Tonkünstler Orchestra, with whom he has recorded a concerto by Thomas Larcher.
Highlights in recent seasons include debuts with the Budapest Festival Orchestra; return engagements with the Philadelphia Orchestra, both at home, and at Carnegie Hall; and his return to the London Chamber Orchestra to play-direct. In early 2018 he premiered a new work dedicated to the political activist Angela Davis written by Frederic Rzewski and commissioned by Music Accord which he has performed extensively across the U.S.
Mr. Beilman studied at the Music Institute of Chicago, the Curtis Institute of Music, and the Kronberg Academy, and has received many prestigious accolades including a Borletti-Buitoni Trust Fellowship, an Avery Fisher Career Grant, and a London Music Masters Award. He has an exclusive recording contract with Warner Classics and released his first disc Spectrum for the label in 2016. Mr. Beilman plays the "Engleman" Stradivarius from 1709 generously on loan from the Nippon Music Foundation.
Violinist Erin Keefe is the concertmaster of the Minnesota Orchestra as well as a frequent artist with the Chamber Music Society of Lincoln Center. Winner of an Avery Fisher Career Grant, the Pro Musicis International Award, as well as numerous international competitions, she has appeared as soloist in recent seasons with the Minnesota Orchestra, New Mexico Symphony, New York City Ballet Orchestra, Korean Symphony Orchestra, Amadeus Chamber Orchestra, Turku Philharmonic, Sendai Philharmonic, and the Gottingen Symphony and has given recitals throughout the United States, Austria, Italy, Germany, Korea, Poland, Finland, Japan, and Denmark.
Ms. Keefe has been performing with the Chamber Music Society of Lincoln Center since 2005 and has been featured on "Live from Lincoln Center" three times. She has collaborated with artists such as the Emerson String Quartet, Edgar Meyer, Gary Hoffman, James Ehnes, Augustin Hadelich, David Finckel, Wu Han, Richard Goode, Roberto and Andrés Díaz, Menahem Pressler, Gary Graffman, and Leon Fleisher, and she has recorded for Naxos, the CMS Studio Recordings label, BIS, Onyx, and Deutsche Grammophon. She has made festival appearances with Music@Menlo, La Jolla SummerFest, Mainly Mozart, Music Academy of the West, Music from Angel Fire, Ravinia, as well as the Seattle, OK Mozart, Mimir, Bravo! Vail Valley, Colorado College, Skaneateles, Salt Bay, Music in the Vineyards and Bridgehampton Chamber Music Festivals.
As a guest concertmaster, Ms. Keefe has appeared with the New York Philharmonic, Pittsburgh Symphony, Seoul Philharmonic, and the Sao Paulo Symphony Orchestra.
Ms. Keefe earned a Master of Music degree from the Juilliard School and a Bachelor of Music degree from the Curtis Institute of Music. Her teachers included Ronald Copes, Ida Kavafian, Arnold Steinhardt, Philip Setzer, Philipp Naegele, Brian Lewis, and Teri Einfeldt.
The Curtis Institute of Music educates and trains exceptionally gifted young musicians to engage a local and global community through the highest level of artistry. For nearly a century Curtis has provided each member of its small student body with an unparalleled education alongside musical peers, distinguished by a "learn by doing" philosophy and personalized attention from a faculty that includes a high proportion of actively performing musicians. With admissions based solely on artistic promise, no student is turned away due to financial need. Curtis invests in each admitted student, ensuring no tuition is charged for their studies and they enter the profession free from educational debt. In a typical year, Curtis students hone their craft through more than 200 orchestra, opera, and solo and chamber music offerings in Philadelphia and around the world. Learn more at Curtis.edu.
# # #
Press Contact
Patricia K. Johnson
Vice President of Communications and Public Affairs
(215) 717-3190